Environmental Technology Transfer
Environmental technologies in the Mediterranean region for water systems and clean coasts.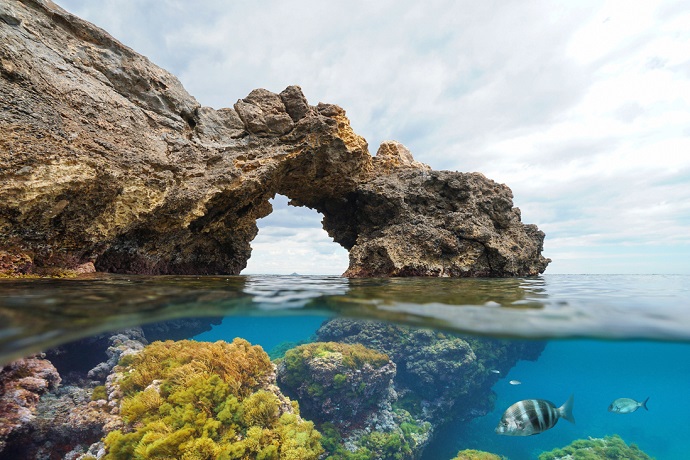 The EBRD and the Global Environment Facility (GEF) have joined forces with the United Nations Environment Programme (UNEP) to help keep the Mediterranean Sea clean.
A new "Environmental Technology Transfer" programme will focus on promoting investments in wastewater treatment and recycling. It will also work to reduce or eliminate persistent organic pollutants (PoPs) in Albania, Bosnia and Herzegovina, Egypt, Lebanon, Montenegro, Morocco, Tunisia and Turkey.
The programme aims to finance advanced environmental technologies for cleaner coasts and water systems in the region. It will also help private and publicly owned enterprises to adopt technologies that prevent pollution and enable cleaner practices with regard to the management of wastewater and pollution.
In order to finance these investments the programme will offer a combination of EBRD loans and GEF grants, complemented with investments from other co-financiers and equity from sponsors.
The Environmental Technology Transfer programme, which is led by the EBRD, is part of a wider GEF-funded programme led by UNEP, known as the Mediterranean Sea Programme: Enhancing Environmental Security (MedProgramme) and complementing the activities under the Mediterranean Action Plan, referred to as UNEP/MAP.
The MedProgramme assists countries in the Mediterranean basin to step up their environmental commitments, including financial ones in hotspots identified.
It accelerates the reduction of major transboundary environmental stresses affecting the Mediterranean Sea and its coastal areas. The MedProgramme also strengthens climate resilience and water security and improves the health and livelihoods of coastal populations.
In EBRD economies that border the Mediterranean there is limited uptake and awareness of environmental technologies and practices. If these economies are to reduce the pollution that goes directly into the Mediterranean, they will need better regulatory frameworks, better know-how and more investment in clean technologies.
The Bank will work with the private, municipal and infrastructure sectors, providing financing, investment grants and technical assistance to invest in clean technologies and address land-based pollution.
The Environmental Technology Transfer programme will facilitate investments in mitigating point-source pollution, which is relatively easy to identify as it comes from a single place, and non-point source pollution, which comes from many diffuse sources.
In addition, the programme will target policy development and stakeholder engagement to enable the implementation of pollution-reducing technologies.
It will also carry out needs assessments, identify potential projects and provide technical assistance for EBRD clients during the implementation of investments.
The programme will consist of:
Technical assistance: The Environmental Technology Transfer programme will provide guidance for technology and practices that each economy can support, prepare feasibility studies for schemes such as the EBRD's Green Innovation Vouchers and provide targeted pre-investment and investment support to reduce and prevent water pollution and PoPs.
Investments: The programme will also offer project financing for specific best available techniques or practices that have clear environmental benefits related to objectives in the GEF focal areas of International Waters, Chemicals and Waste. It will blend EBRD finance with GEF grant resources. The programme is expected to mobilise at least to US$ 90 million of investments for reducing or preventing wastewater and pollution, in at least eight projects.
Communication and knowledge management: This component of the programme will strengthen the capacity of stakeholder communities to adopt advanced pollution-reduction technologies. The programme will enable the organisation of annual workshops to raise awareness. Moreover, it will promote information on technologies to abate water pollution and will promote success stories.
Policy dialogue: This component will consist of forthcoming policy engagement to create industry-led roadmaps for depollution and Green City Action Plans. The plans, known as GCAPs, are processes through which a city addresses its environmental challenges systematically, prioritising them via policy instruments and sustainable infrastructure investments.